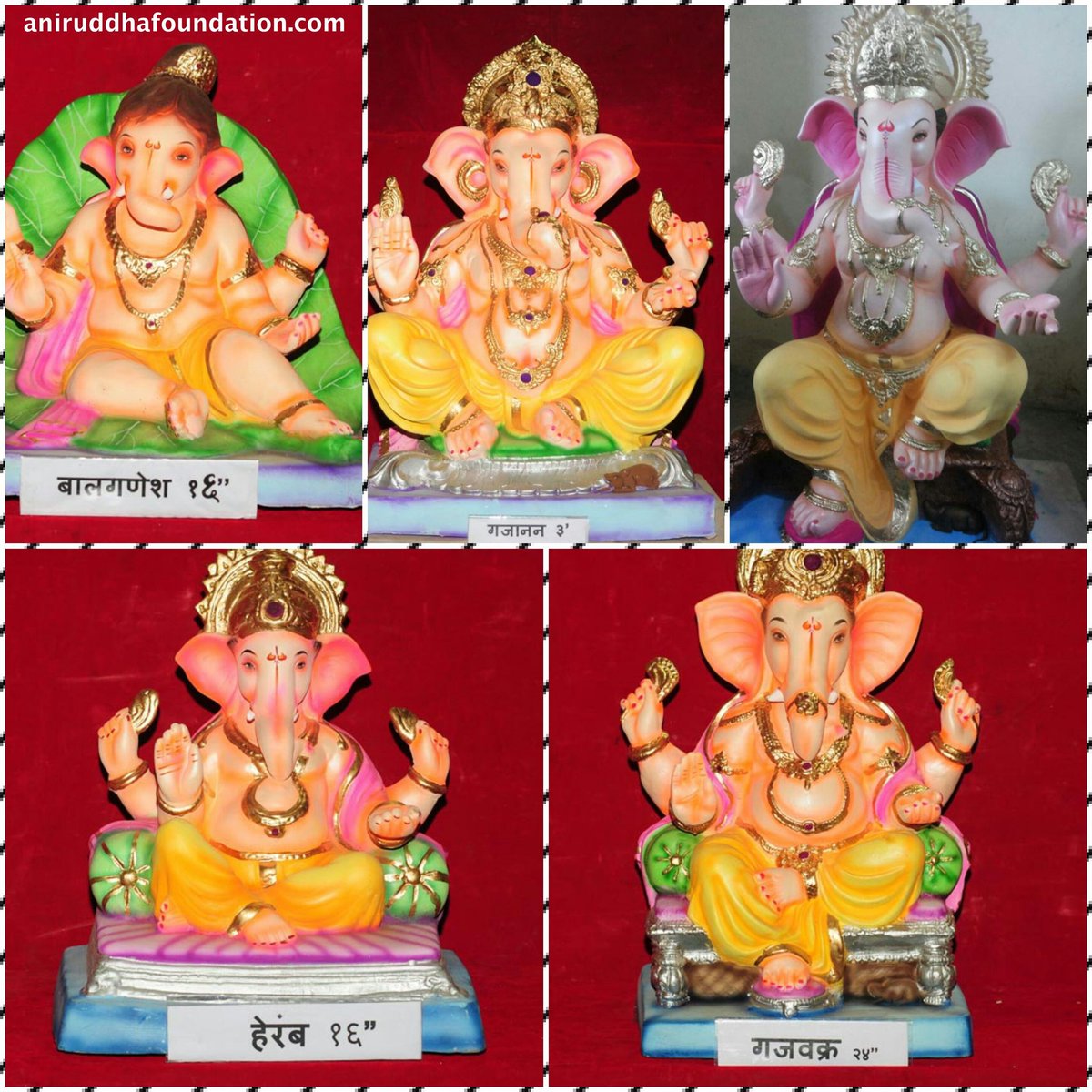 Our organization has received appreciation from various quarters for this initiative:
1. Received a Letter of Appreciation for three consecutive years from 2010 to 2012 from The Municipal Corporation of Greater Mumbai (or BMC), under its 'Go Green Campaign' and 'Environment Friendly Ganpati' initiatives.
2. Awarded the 'Times Special Green Ganpati Award' in 2009 by the Maharashtra Pollution Control Board, Mumbai Mirror Association and Times Red Sale.
3. Felicitated in 2008 by the Mayor of Mumbai, Dr. Shubha Raul, at an exhibition organized at the National Institute for Training in Industrial Engineering (NITIE) in Powai
In this way, men and women of all ages selflessly participate in this activity with enthusiasm. It is essential to celebrate Ganesh Festival in a green manner to save our environment, and it is with this motto, that Shree Aniruddha Upasana Foundation had begun making Eco-friendly Ganesh idols. If the project seeks participation from all Ganesh devotees, the damage can be avoided to a more significant extent.